Wallace Nutting's FURNITURE TREASURY (of Mostly of American Origin) in two volumes was first published by Old America Company, Framingham, Massachusetts in 1928.
The two volumes catalog 5000 examples of furniture and utensils photographed by Nutting in his travels.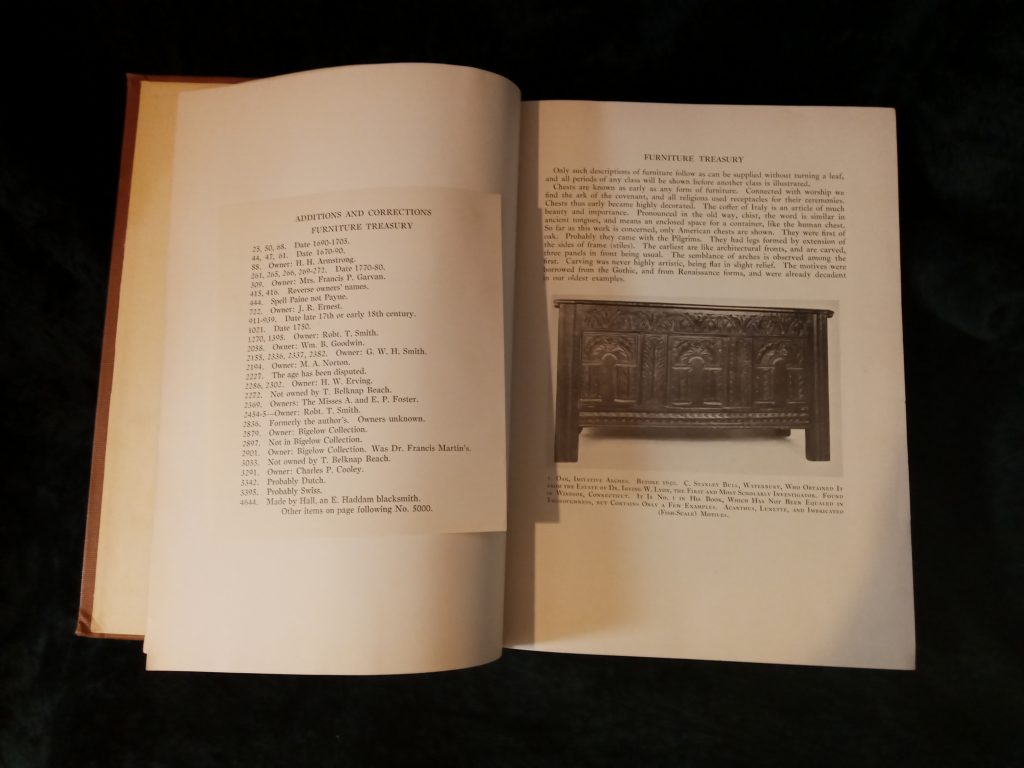 Rather than page numbers, Nutting arranged the book with "catalog numbers" in chronological order throughout the first two volumes.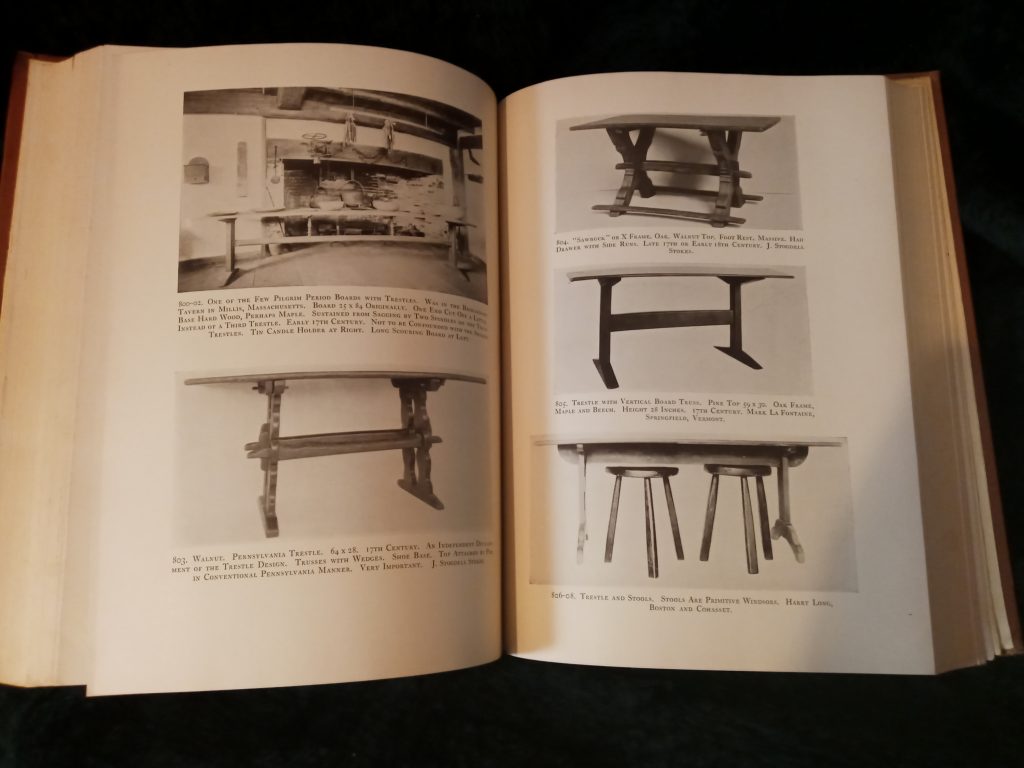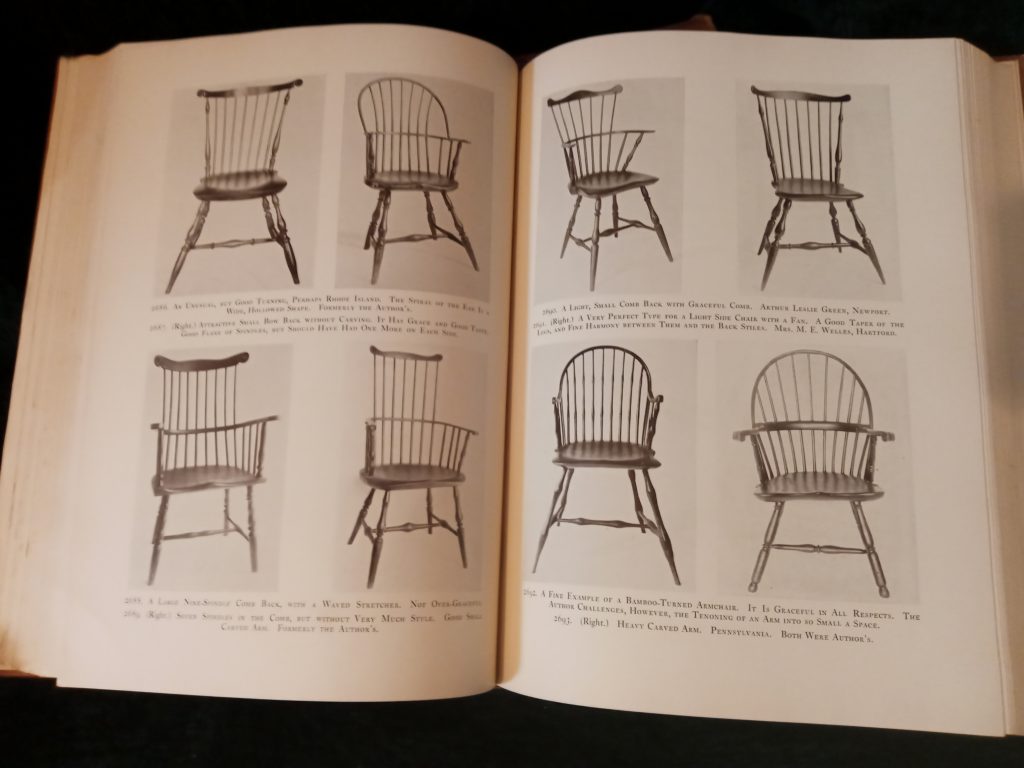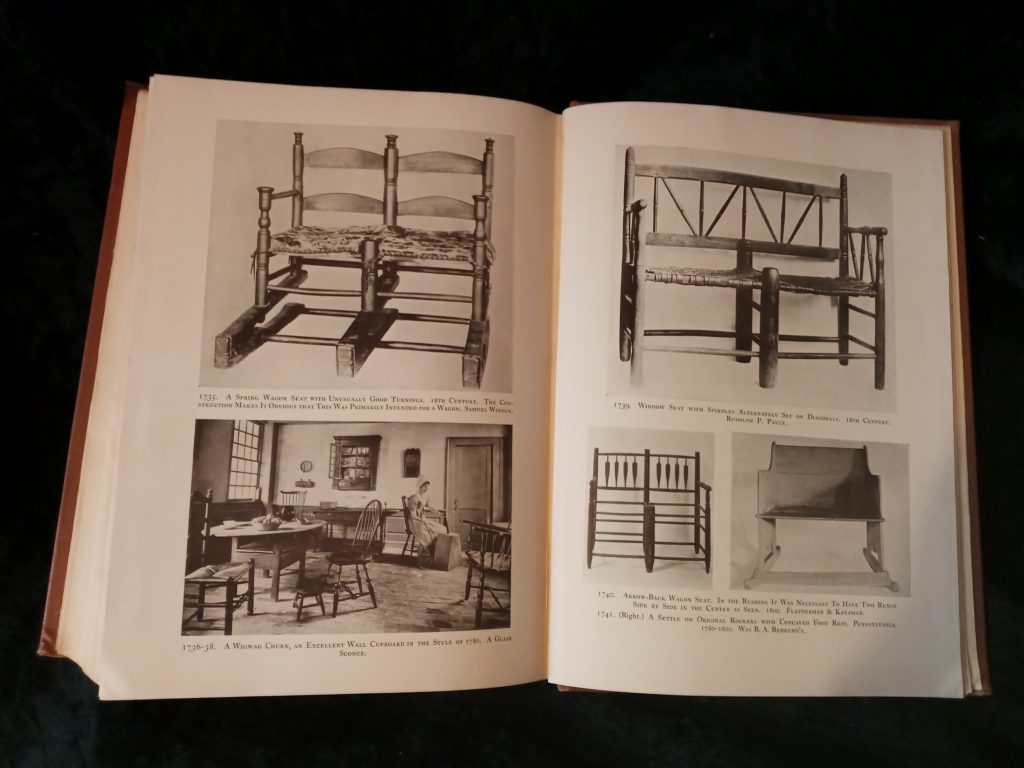 In 1933 a third volume of FURNITURE TREASURY, was published by Old America Company.
Rather than a catalog of Nutting photos, FURNITURE TREASURY Volume III is composed as an informational volume as Nutting describes on the title page; "being a record of designers, details of designs and structure, with lists of clock makers in American and a glossary of furniture terms, richly illustrated", (drawings by Ernest John Donnelly).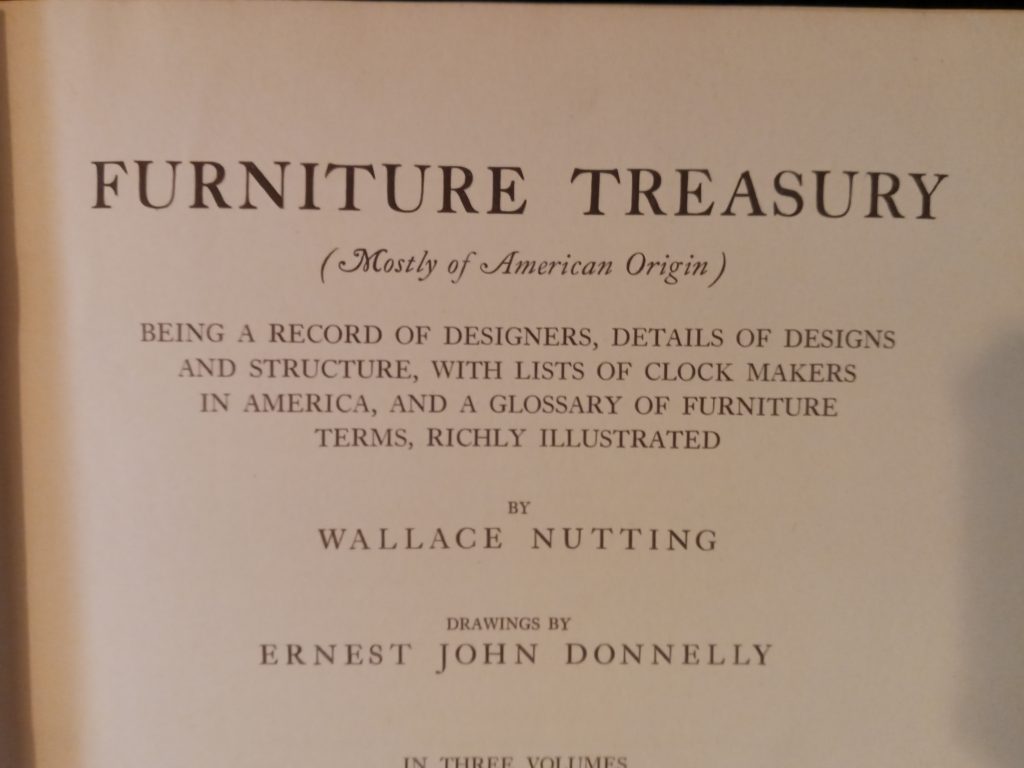 Many of the drawing and details reference furniture and numbered photos appearing in the first two volumes.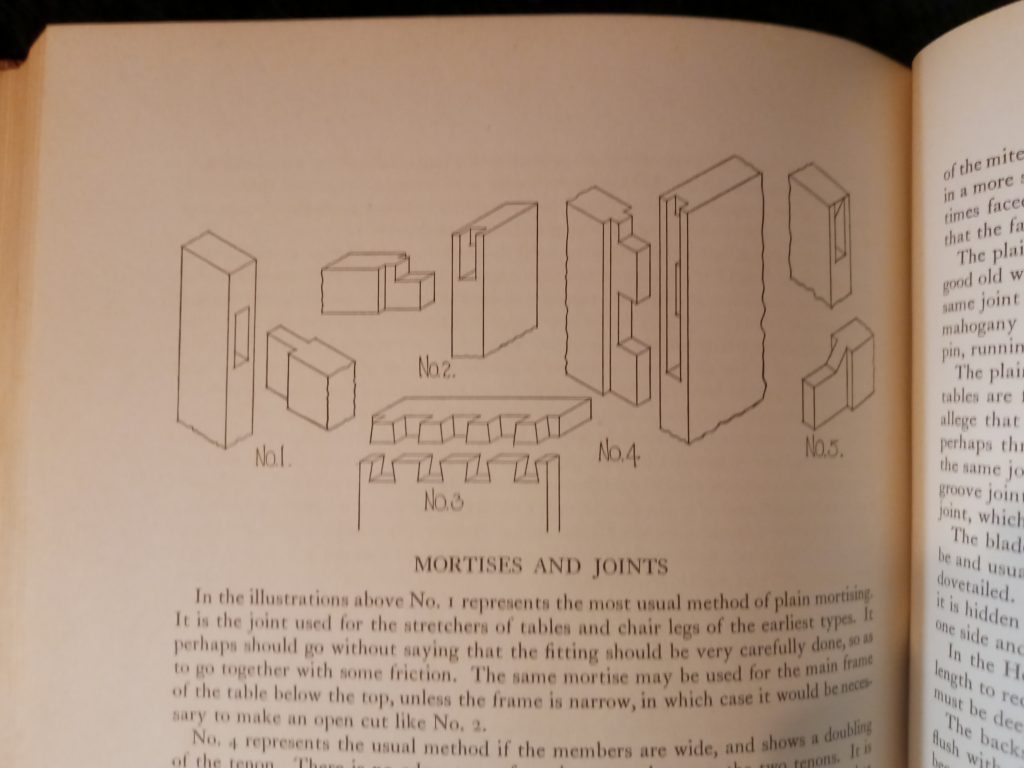 The 550 pages of Volume III, (this time with actual page numbers), provides information for reproduction or repair including cabinet making notes, wood joinery, clock making, formulas for period correct stains and paints, methods for various wood finishes, analysis of aesthetic and ergonomic observations regarding seating and other furniture, notes for furniture collectors, clock maker related content and more.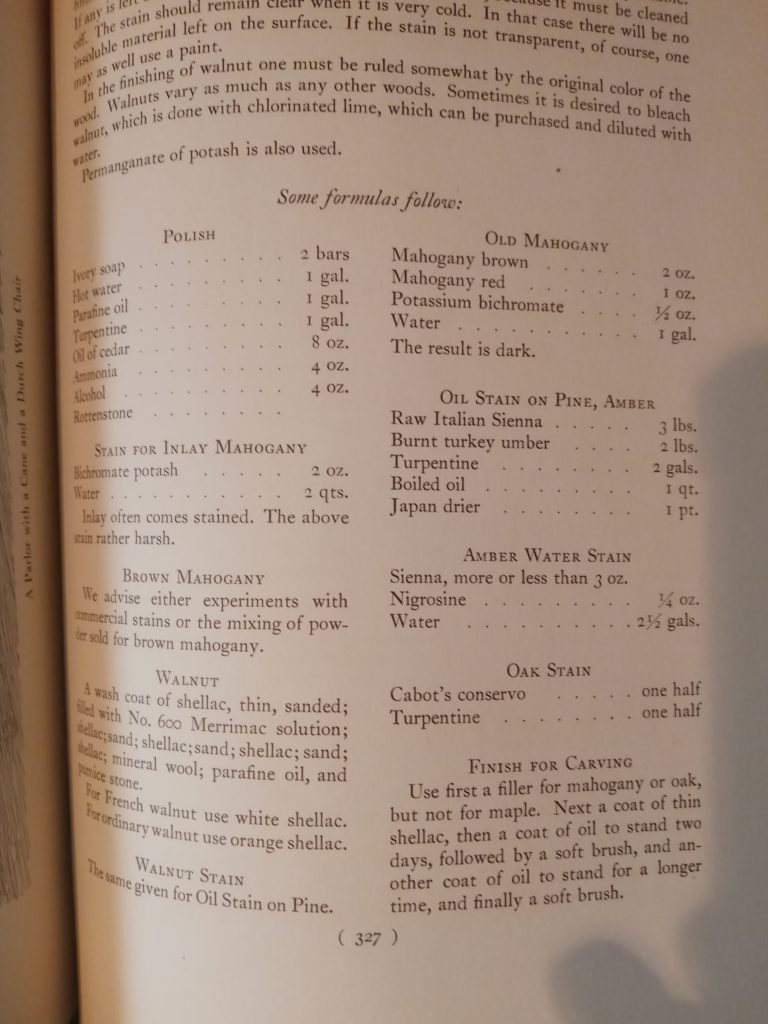 For the most part the books deal with wooden furniture along with "utensils" such as andirons, candle stands, shelves, metal hardware, and of course clocks, mirrors and picture frames.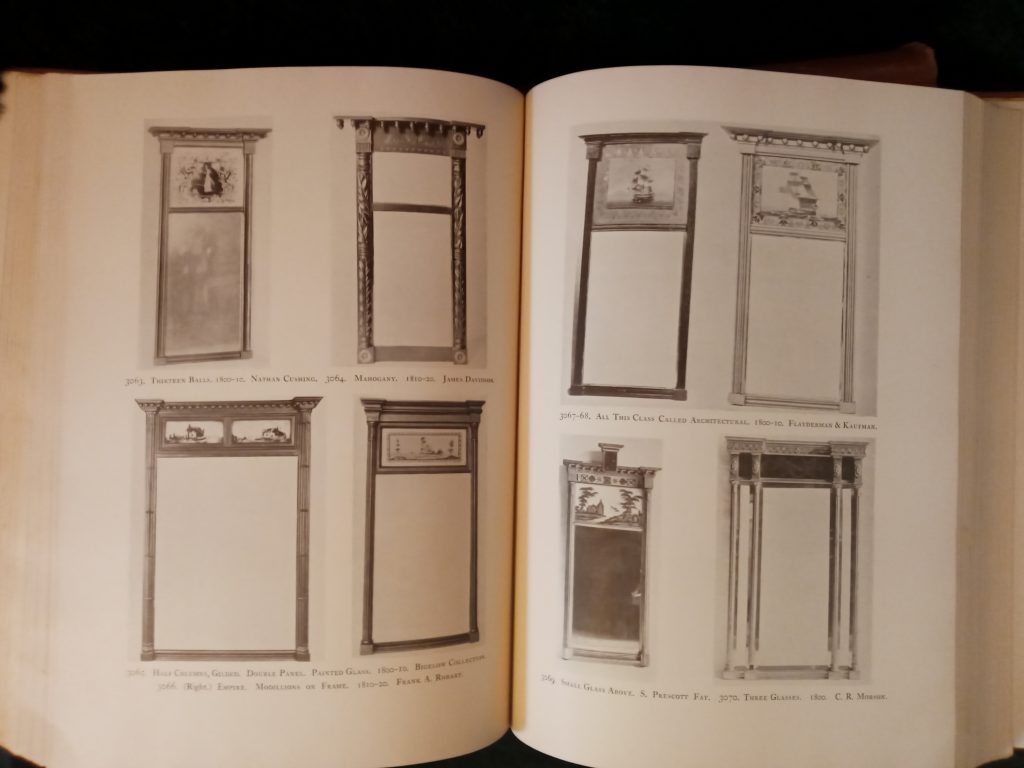 Pages within Volumes I and Volume II were printed on heavy bright white semi-gloss coated paper stock and weight considerably more than Volume III which uses uncoated paper stock that is not as bright white. The covers and binding of the three volumes otherwise appear very similar.